Mission
We seek to prepare responsible, competent, and effective baccalaureate level social work practitioners. This mission is grounded in the mission of Providence College –scholarship, service, respect for the dignity of all people, and responsible productive citizenship within our society and in the global community; the core values of social work–service, social and economic justice, a belief in the dignity and worth of the person and the importance of human relationships, integrity, and competence; and the purposes of social work education–to prepare competent and effective social work professionals, to develop social work knowledge, and to provide leadership in the development of service delivery systems. We endeavor to uphold the promise embodied in our mission through creating a personalized community of learning that practices and engenders these commitments and that fosters personal responsibility for one's learning and professional development.
Goals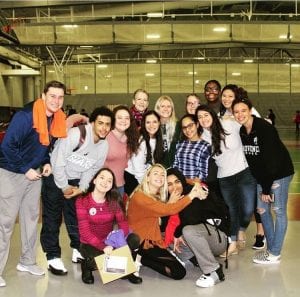 In upholding our commitment to the profession of social work and our educational promise to you we strive to prepare social work graduates who
are committed to service, social and economic justice, belief in the worth and dignity of all persons, the importance of human relationships, integrity, and competence;
practice without discrimination and with respect for all clients;
function competently and effectively in a professional helping capacity with individuals, families, groups and communities, using interventions such counseling, service coordination, advocacy, organizing, and influencing social policy;
employ knowledge of human behavior and social systems to understand interactions between individuals and among individuals, families, groups, organizations, and communities;
understand the forms and mechanisms of oppression and are able to take action with and on behalf of oppressed and under-served populations;
hold themselves accountable through evaluation of their own practice;
reflect on their own attitudes, values, and biases as they impact on their practice; and
possess an ethic of personal responsibility for lifelong professional development and service.