Social Work
Improving the lives of at-risk populations. Promoting diversity. Advancing social justice.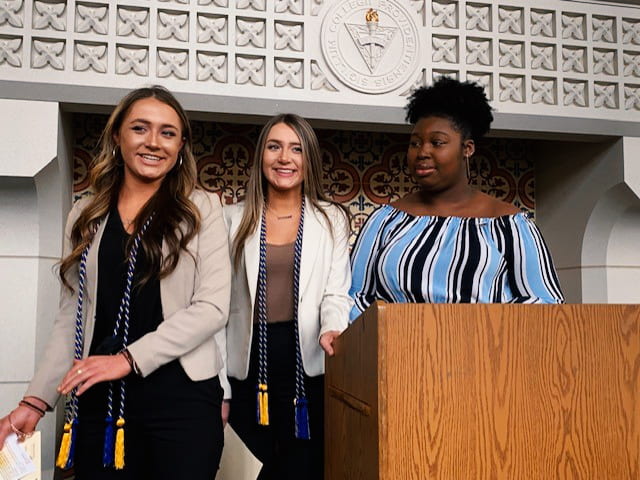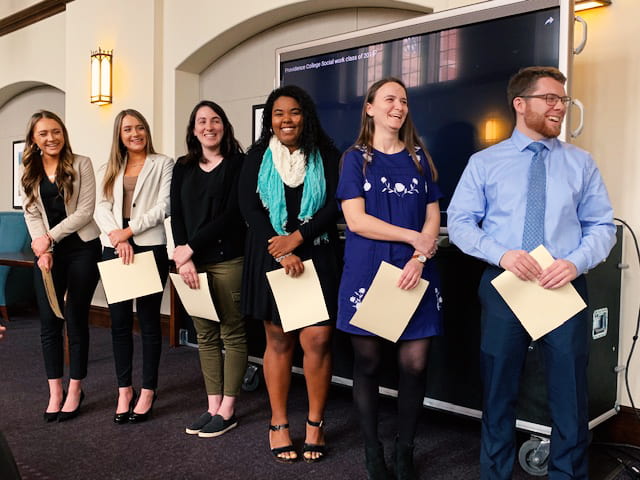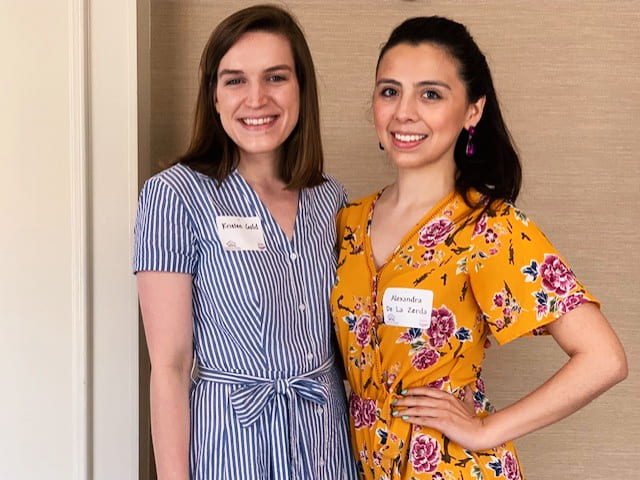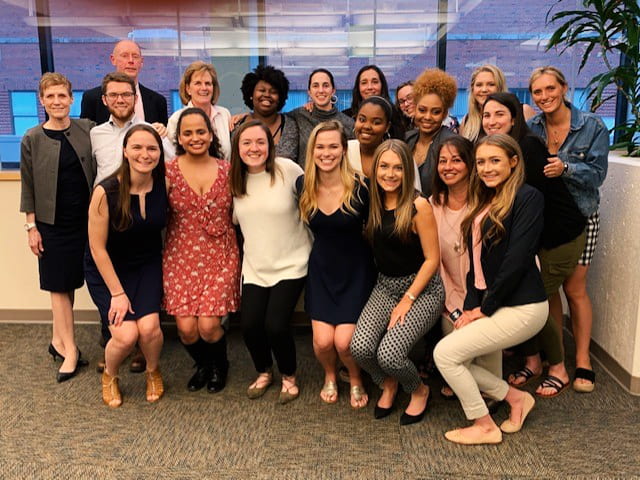 These are hallmark efforts of the social work department. Where we emphasize the inseparable ideals of service and study. Where we teach you about the social issues of the world so you can help better the world.
Our educational promise to you is that the focus always will be on you. We're a nationally accredited program with a personal touch. Small classes, individualized advising, and collaborative research remain trademarks of our program.
You'll be engaged through classroom learning and professionally supervised internships — engagement opportunities that prepare you for immediate employment or graduate school.
For 40 years, graduates of our program have gained employment as clinical counselors, child welfare advocates, social policy developers, and program directors — among many other professions. They know what it means to "do good" and "do well."
Recent Faculty Achievements
Katherine Kranz, Ph.D., LICSW  has been named 2018 Social Worker of the Year in Health/Mental Health by the Rhode Island Chapter of the National Association of Social Workers.
Susan Grossman, DSW, LCSW-R presented her sabbatical research at the first joint conference of the American Association of Gestalt Therapy and the European Association of Gestalt Therapy held in Taoromina Sicily in September 2016. A paper presentation of the results was presented to the Paris 2016 EA/AA International Research Conference Committee.
Katherine Kranz, Ph.D, LICSW presented at the Annual Southwest Social Science Conference in Austin, Texas on Same Families, Different Homes: The Meaning of Addiction and Recovery – Sibling Perspectives (April 2017).
Katherine Kranz, Ph.D, LICSW was awarded a Fellowship for the Alcohol and other Drugs Education Program (ADEP) for social work faculty at the University of Denver, Butler Institute for Families at the Graduate School of Social Work. Dr. Kranz will attend in June 2018.
Kendra Marasco, LCSW – Director of Field Education was awarded the "Legacy Award" by Sojourner House in May 2017.
Barry Noel, LCSW – Adjunct Faculty was awarded the NASW (National Association of Social Workers) – RI Chapter Social Worker of the Year in Children & Families.
Meet the Faculty