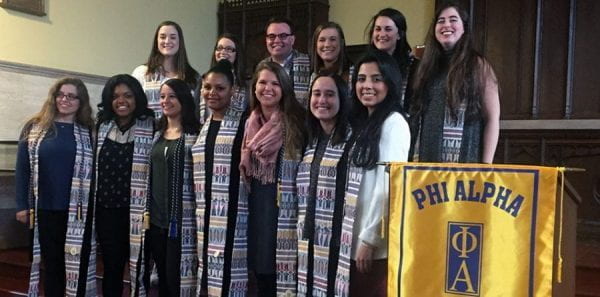 Phi Alpha
The Social Work Honor Society
Phi Alpha is a national social work honor society.  The Providence College chapter, Chi Eta, was established in 2017.  Induction into Phi Alpha, Chi Eta, takes place in the Spring of each academic year.
Eligibility for membership is based on the following criteria:
Senior standing
Completion of a minimum of at least 37 credit hours of social work required coursework
An overall grade point average of 3.5 or above.
A grade point average of 3.7 or above in required social work courses
Evidence of academic excellence, leadership ability, attitudes and behavior consistent with the values of social work, a high standard of personal behavior, and dedication to social work practice.
Why join Phi Alpha?
Phi Alpha offers a number of benefits to students and chapters. You can learn more about their offerings here.